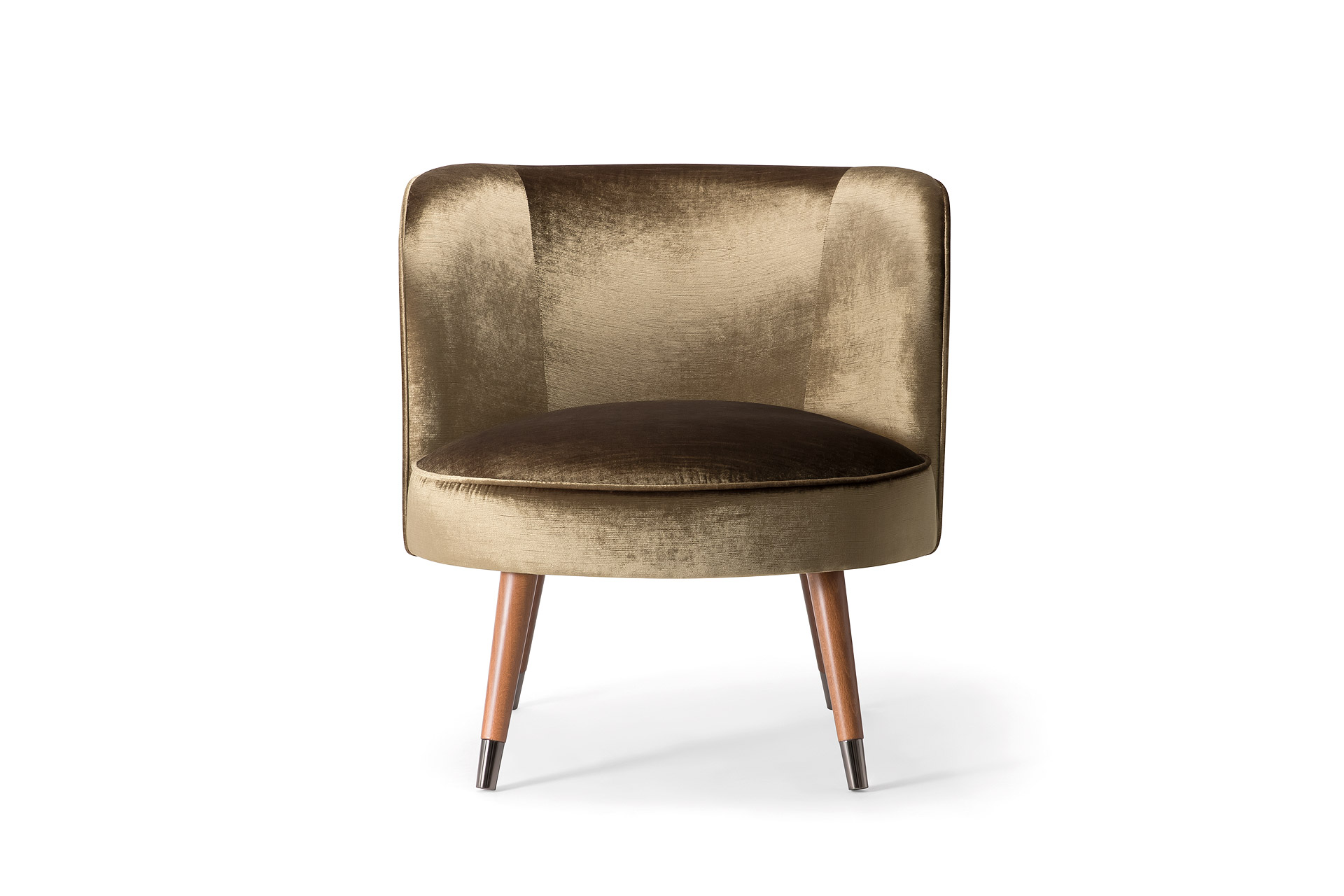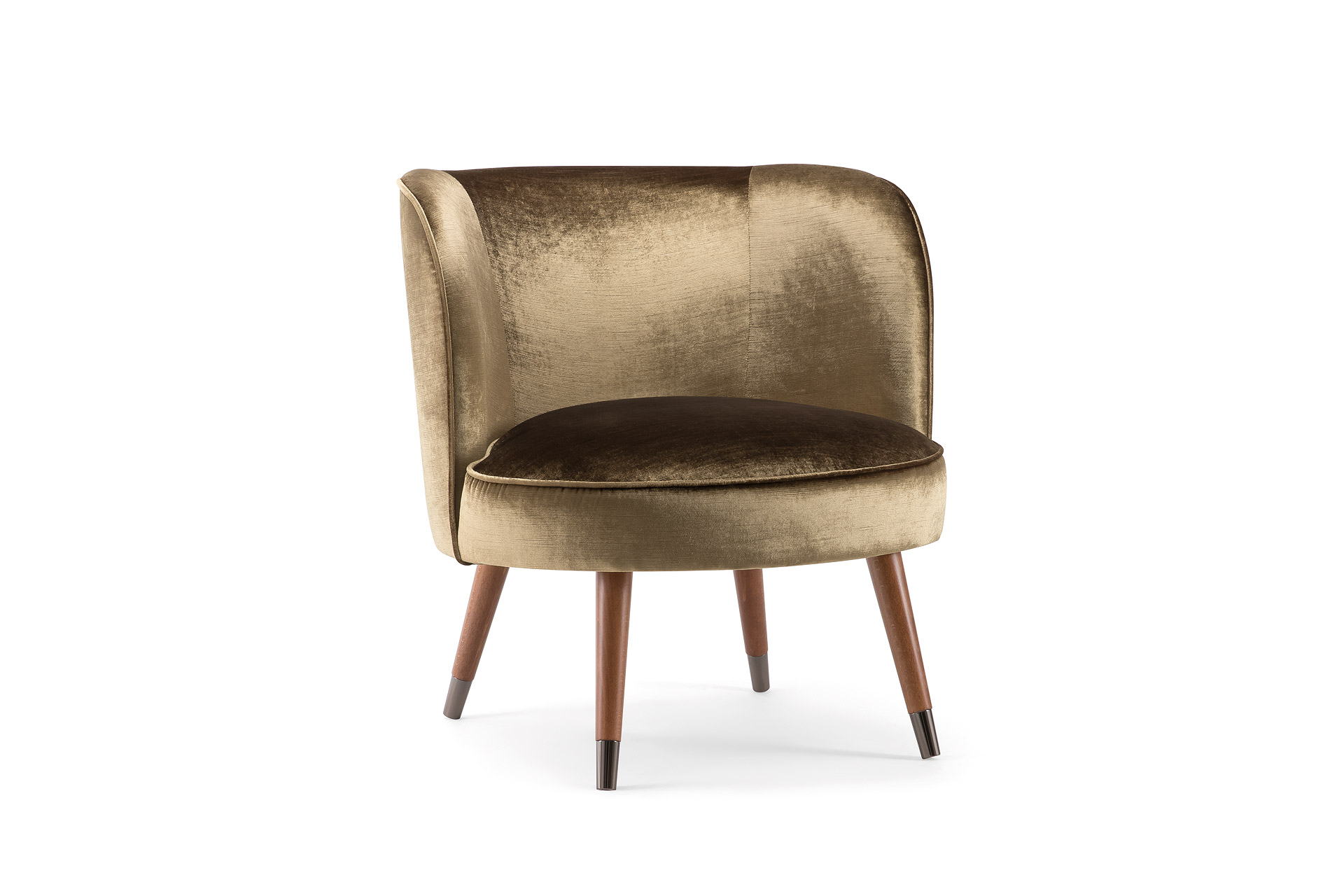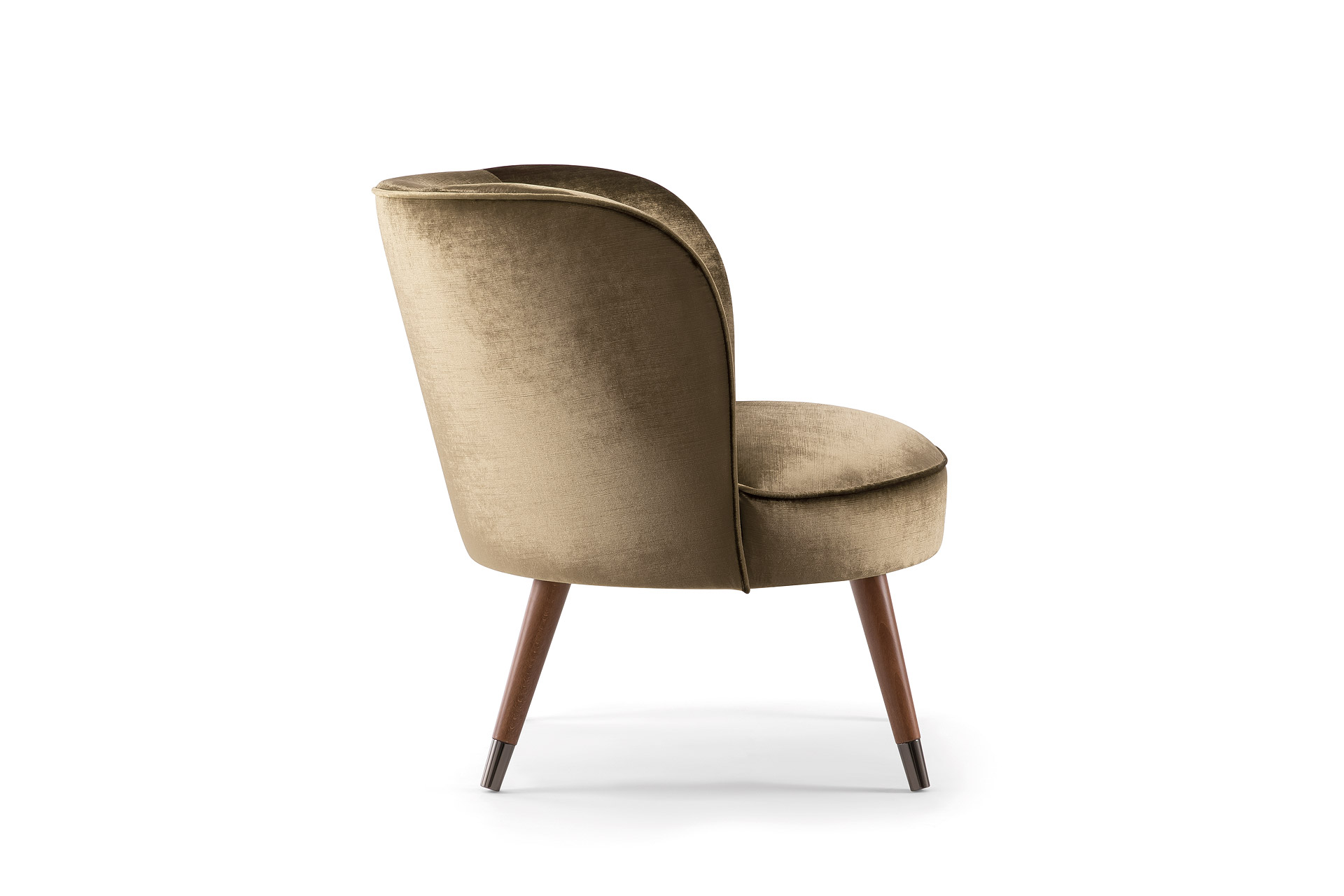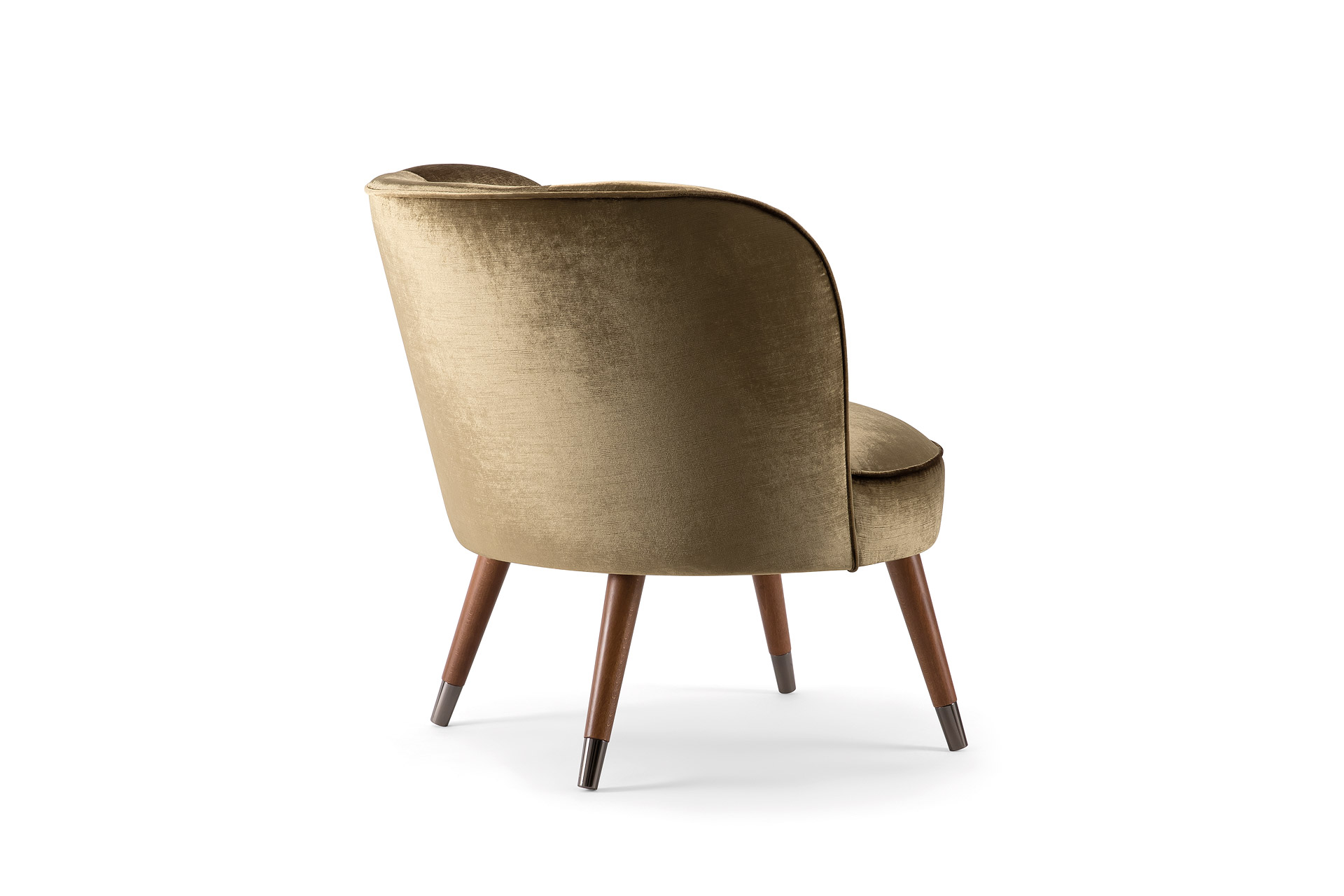 Description
Renowned Italian quality is expressed in an international, modern design made up of curvy lines and soft situations.
The simple round design creates a plush and luxurious seat providing ample comfort and support for those looking to lounge a while. The solid wooden legs, embellished from the metal cups, make the sofa even more stylish.
Ideal for hotel bedrooms, reception areas and lounges, the Candy design can be personalised to meet your design requirements with a choice from a range of wood stains for the conical legs and upholstery for the seat.

14,70 kg / 0,55 mc / Box 1 pc