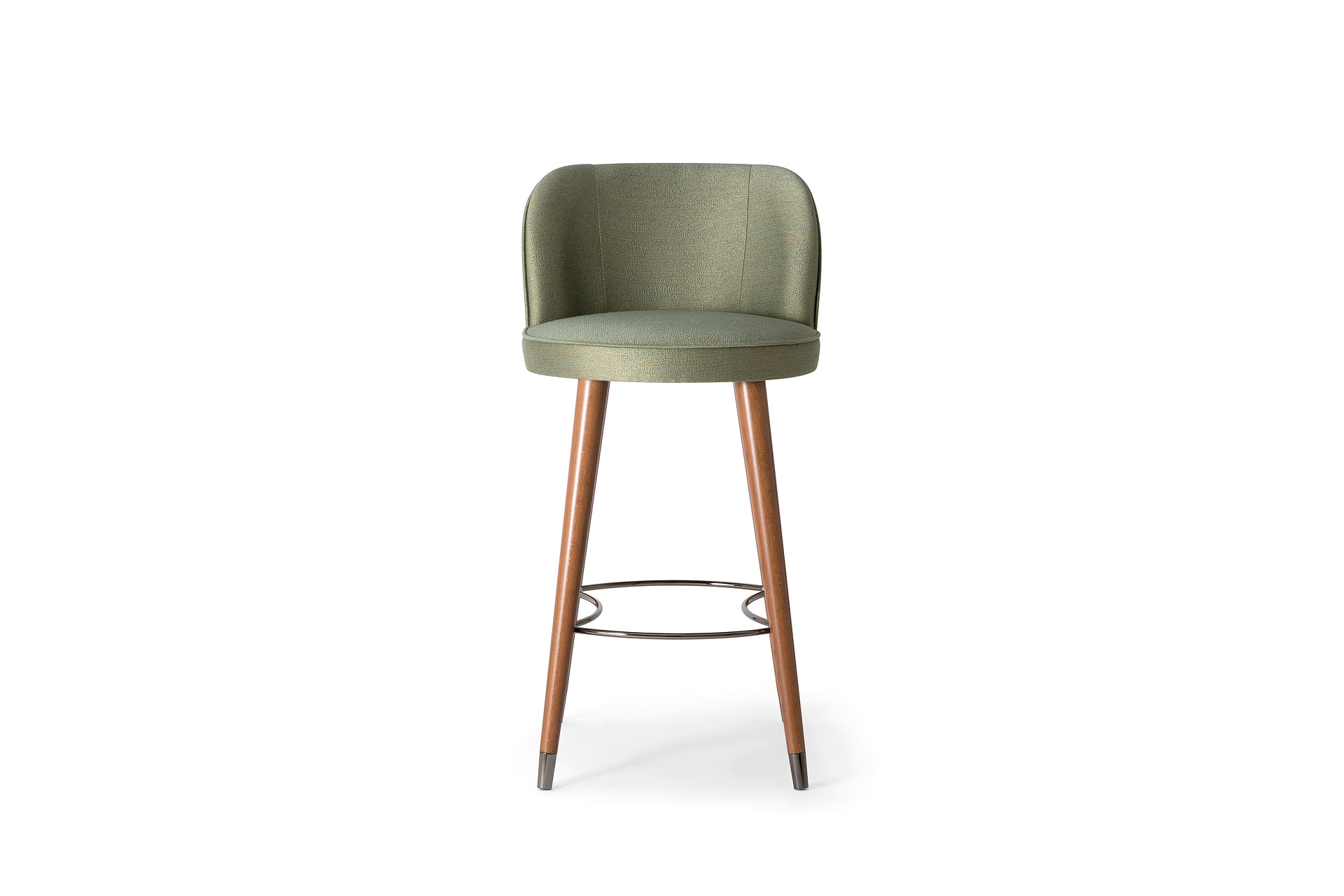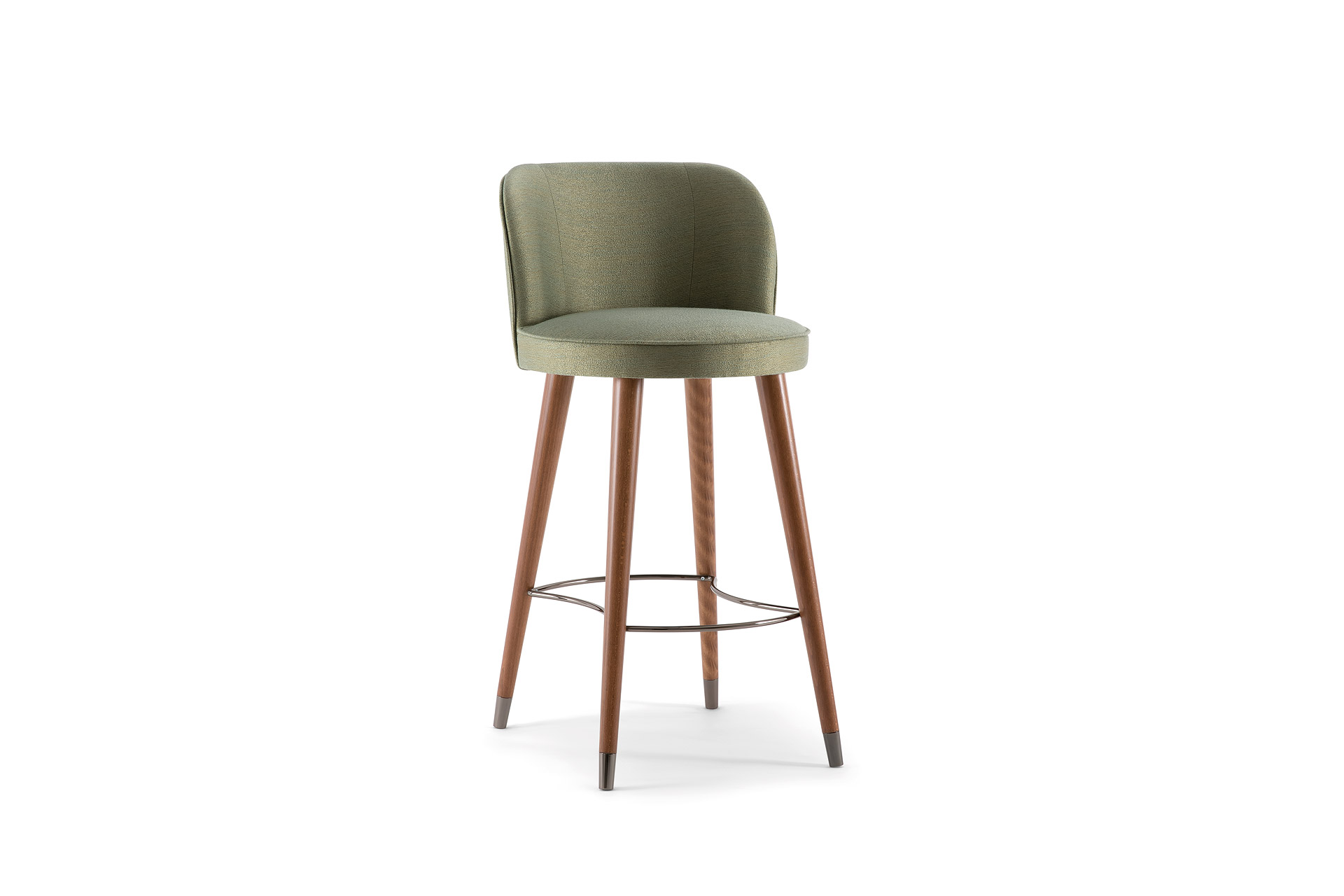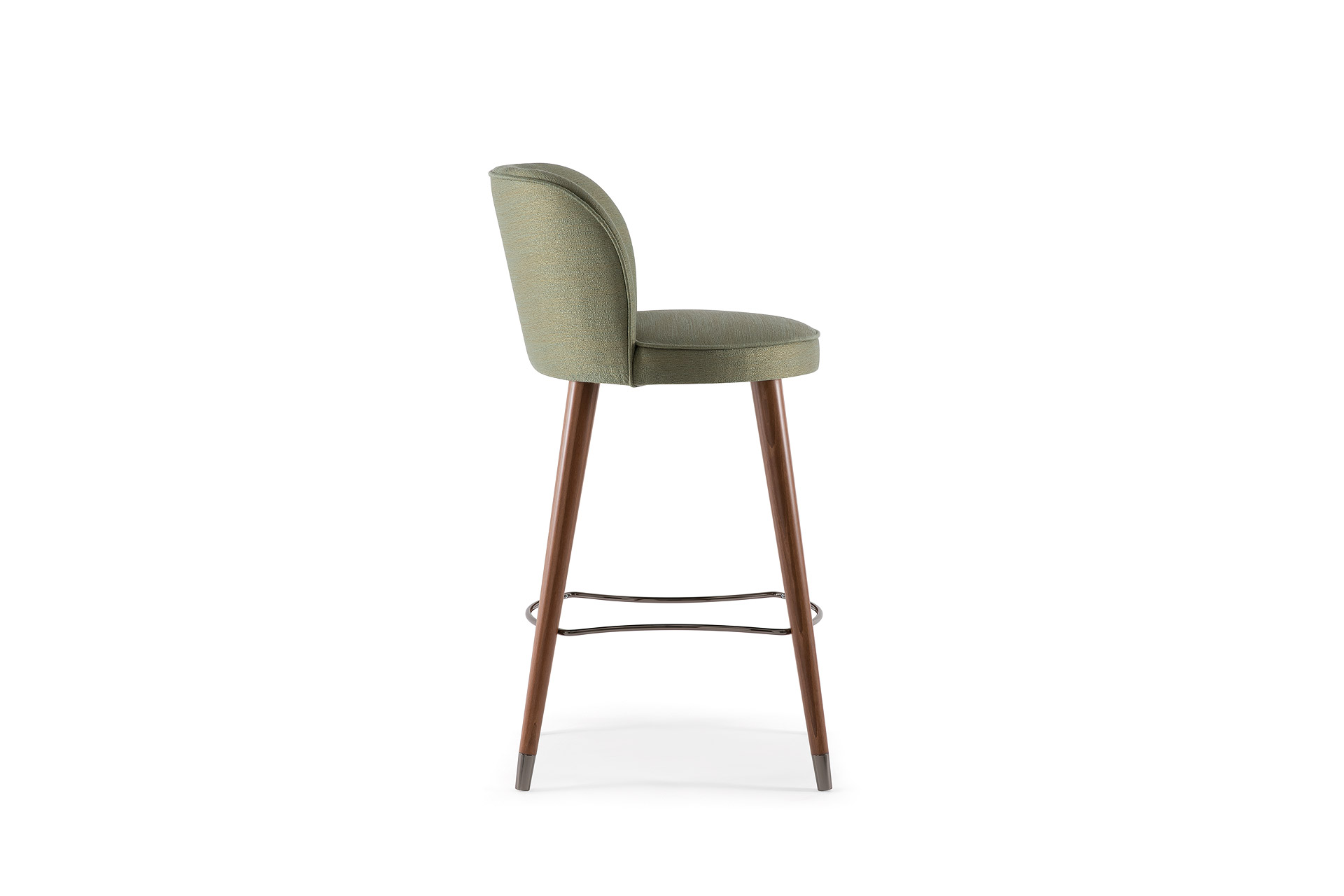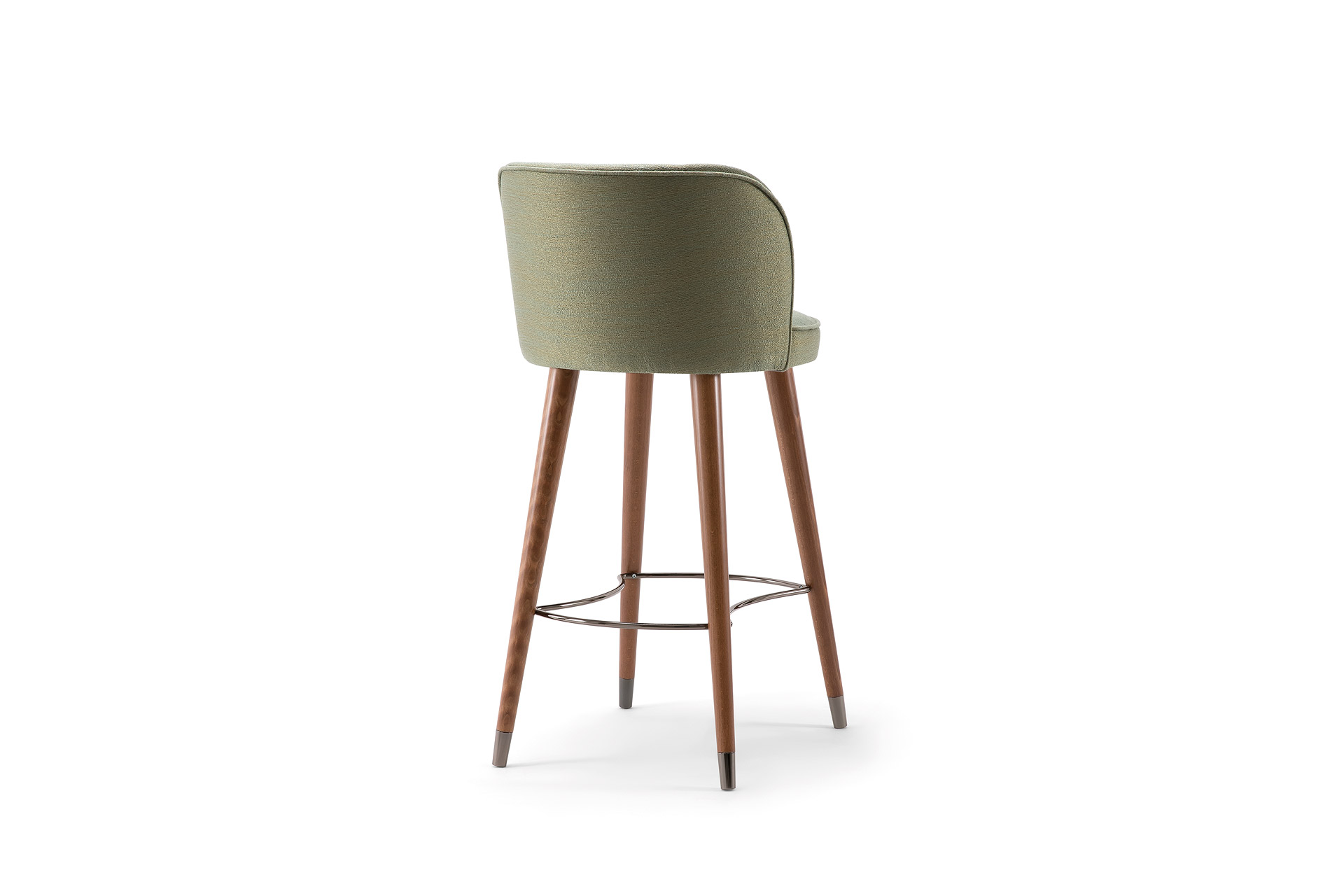 Description
Renowned Italian quality is expressed in an international, modern design made up of curvy lines and soft situations.
The plush rounded seat with a perfectly piped edge extends into the curved back rest providing ample comfort and support.
The wide selection of high quality fabrics, wood stains, metal finishings and piping proposals make this bar stool highly customisable.

11,50 kg / 0,38 mc / Box 1 pc